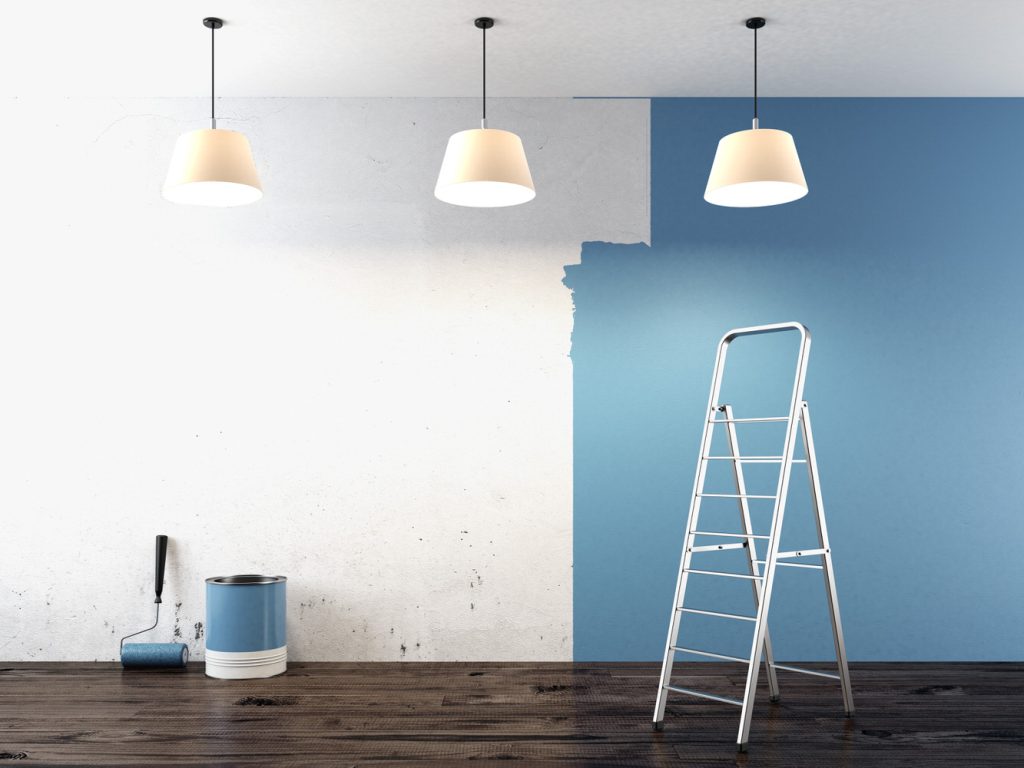 Invest in Mountain Reno Group for your next painting project for the best results first time, every time. The team at Mountain Reno Group take the utmost pride in all of their work. We listen carefully to your requirements and wishes, give sound advice based on our vast experience and work with you to achieve the best outcome every time.
We use quality paints which last longer, extending the life and time between needing another paint job down the road.
Interior Paintings
We paint a variety of interior surfaces
Ceilings
Walls
cornices
Skirtings
Doors
Exterior painting
We paint a variety of exterior surfaces
Rendered walls
Decks
Eaves
Gates and fences
Windows
Commercial
Running a business takes a lot of time and effort. That's where Mountain Reno Group comes in and take that stress away to handle the entire repair process. We're highly experienced working in:
Offices
Shops
Salons
Factories
Workshops
Warehouses
Painting contractors for your home
It can be such a chore to have to repaint your home. Hours of your precious evenings and weekends can get taken up with coat after coat of paint, trying to get the perfect coverage. When you bring in Mountain Reno, painting will be done efficiently and to expert standards, every time.
Fancy a change in the colour and feel of your home? Feel like things needs brightening up but don't have time to do anything about it? Bringing in contractors is a brilliant way to get things dealt with quickly and give your home a fast overhaul.
External painting
Painting the external part of your home can be a complete drag. You need to invest in new ladders, face up to any fear of heights that you have, and give yourself shoulder and elbow pain as you try to spruce up your home.
Let Mountain Reno do the job for you. We can provide:
Safe ladders
Scaffolding where necessary
The right paintbrushes for the job
Advice on the right paint to use
All the correct safety equipment
Making sure that when you decide to repaint the outside of your home, it'll be done right first time.
We all like to make a good first impression, and that counts for your home too. Clean and well painted window frames and guttering are vital to show guest callers you take pride in your home.
Even in your home is brick, you should still paint the finishes and the eaves regularly. Mountain Reno takes the hassle out of the work for you.
Internal painting
Once the exterior of your property is looking fresh, it's time to get the inside walls whipped into shape. If you need a new coat of plaster, we can help with that. After the plaster is set, we will go through every step necessary to give you perfectly painted walls.
Every step of the process is completed by us, from sourcing the paint you want, priming the walls, and painting as many coats as necessary before we add any finishes for you. Getting your home repainted can:
Brighten dull rooms
Give your home a new lease of life
Change your environment to match your needs
Offer a revamp to your life without having to move
Alter the dynamic of your home
As well as the walls in your home, you need to make sure that you work on the details and small touches. We will paint your:
Skirting boards
Cornicing
Ceiling roses
Ceiling
Doors
Door frames
Window frames
Painting rails
And any other surface that you want to become picture perfect.
Unsure about the colour to paint your home? Our experts will be able to show you colour charts to consult with and suggest if something is going to be too dull or to overcrowding in your room.
We will strip your walls back where necessary, patch up any issues with cracks, prime and paint your walls to perfect. We come with our own dust sheets and out team will treat your whole property with the utmost respect as they transfer your dull and dreary rooms into a place of your dreams.
Painting your commercial property in Sydney
Need a coat of paint in your office? Opening a new shop and need to make your mark? Mountain Reno are expert painters and will get your business site ready for use, quick sharp.
We pay attention to detail and will ensure that all of your small bits and pieces get the attention they deserve. Your doors will be painted, skirting boards will get a coat of paint, and your window frames done up, too.
In your industrial unit, you need to keep your floor painted, sometimes with different colours for safety designations. Bring Mountain Reno as your contractors and we'll get the job done right first time. We can help source the right paint to meet your needs, too.
For client and customer facing spaces, you want a quality finish and even sometimes a flair of creativity. Give us the colour block design you want and we will make it come alive. Maybe you're a beauty salon that wants a wavy touch, or a design office that wants colour blocking on your walls. Let us know what you need and we will make it happen.
Weekend working to reduce disruption is possible, too. Get in touch with us, tell us your needs, and we will come and price up the job and get started as quickly as possible.
External painting at your business premises in Sydney
First impressions count. When a customer, client, supplier, or contractor arrive for the first at your business site, you don't want them to see flaking paint or garish colours – unless that's your business style!
Contract with Mountain Reno to paint the outside of your premises. We will clear off any old exterior paint and prepare the surfaces for a coat of paint that will last years and require little maintenance.
Organise your business exterior painting with us and we'll find a time that will cause the least disruption, whether it's when you get the least deliveries and pick ups at your round-the-clock depot, or outside of nine to five at your solicitors' office. We work when you need us to.
Our team are professional tradespeople. If they have to be present to paint the outside of your building during working hours, they will be well-presented and cause minimal disturbance to everyone working in or paying a visit to your business.