Plastering
To achieve the perfect finish for your home, the best place to start is with smooth walls and ceilings. Whether it's plastering or gyprocking you're in need of Mountain Reno Group services.
We specialise in all your plastering needs including:
Patchups – Holes / Cracks.
Ornate Ceilings / Ceiling Rosettes / Archways and cornices
Bulkheads
Columns
Partition Walls and Suspended Ceilings
Convert your garage into another bedroom / office space
Grid ceilings
Wall and ceiling insulation
Shadow line finishes
Home Theatre Rooms
Eaves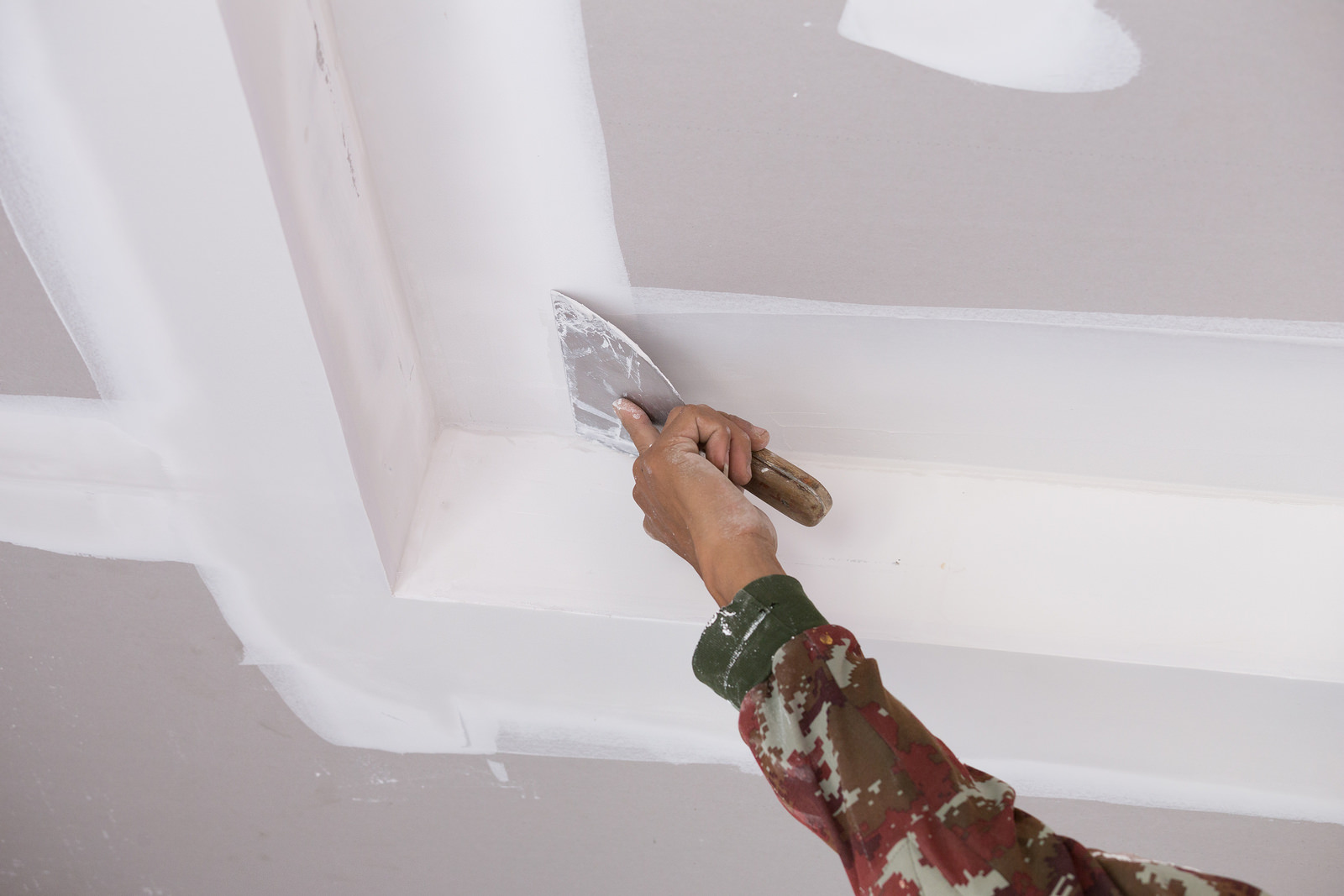 Plastering Services
There's lots of reasons you might need to get your home replastered, such as:
Flood damage
Plumbing failures making your walls damp
Rising damp
Accidental damage

 

Structural issues causing cracks
Big knocks and scrapes damaging current plasterwork
An uneven finish in an old property
Mismatched finishes
Plastering your commercial property in Sydney
We know how important it is to have your business looking spic and span for when your customers or potential clients come by for a visit. We will work fast and efficiently to minimise disruption to your business.
The services that we offer include:
Quick patch ups when you have a small issue in your office or workspace – best to get small issues dealt with before they escalate.
Cornicing can make a space look more comfortable, if you want to make your office more welcoming or your client areas less formal, adding cornicing is a small change with a big impact.
Columns are a common feature in large, open business spaces, especially in warehouses. By plastering them you can make a place more inviting and even improve safety with less sharp corners.
Partition walls break up large offices and factory floors, making spaces more personal or keeping production separate.
Suspended ceilings can be great for hiding the complicated services in your business space.
Soundproofing will help your business stay on great terms with the neighbours! Muffle the sounds of the machinery or the talking or your call agents all day.
Industrial units might need quick partitions that have long-term flexibility – we can install gyprock boarding partition walls for a fast and effect solution which can be repositioned easily.
A commercial unit is all about the impression you make to your clients. You want to project professionalism, if your office or storefront look well-cared for, your visitors will immediately trust that they'll be cared for too. Clean lines and sharp finish will be the start of building your great reputation.
Fast and reliable industrial plasterers in Sydney
Every minute of down time in your business is time that money isn't being earned. We understand the importance of getting work like plastering patch ups or a reconfiguration of your partition walls done quickly and getting it right first time.
We will have our professional plasterers on site at a time that works for you and get the work completed within the deadline we agree. When our team have to be on site when clients and customer may be present, rest assured they will be dressed professionally and not cause any detriment to your reputation. We're proud of our team and Mountain Reno and they'll do you proud as contractors too.
Had a ceiling fall in during production? Machinery knocked into a wall and caused a crack in the plaster? Get in touch as soon as possible and we'll be out, getting your business operational again in no time.
Commercial Plastering
Mountain Reno are Sydney's professional commercial plastering specialists. We've worked on a range of fibre cement interior linings, fitted for humidity and warmth changes in bathrooms, laundries and kitchens, or the demands of activity areas and garages.
Having worked across all of the common industries and all types of commercial properties, we understand the needs of different locations. Hardwearing plastering is needed where goods are loaded and unloaded, consideration to the changes in heat and humidity conditions is needed in bakeries and laundries.
Our commercial plastering covers industries such as:
Retail
Manufacturing
Laundry
Food and beverage
Hospitality
Logistics
And many more. Each shop, office, and factory has different needs based on the activities within, we'll make sure you get exactly what you need for your business. You may already know the specifications you need to work to, or having commercial plastering in your Sydney premises might be new to you. We will match our skills with your needs to deliver a project on time and in budget.
Need to add variety and interest to your commercial space? 
We can create warped framing for your
Partitions
Walls
Bulkheads
Columns
So you can achieve exciting curved, plastered shapes that will reflect the style and image of your business.
At Mountain Reno, our commercial plastering services will take on any challenge. We take on the full gamut of commercial plastering requirements, such as:
Universal building renovations, helping you overhaul your premises
Office fit outs to revamp and remodel your working environment
Shop redos, giving your business a facelift to keep customers interested
Factory plastering to ensure you continue to meet health and safety standards
Hotel remodelling will keep your product fresh and bring in new guests
Through our years of experience in commercial plastering across Sydney, we've learned exactly what works depending on your space, your business activities, and any other specifications that you give us.
Are you a landlord? Keeping your properties in tip top shape not only ensure you're doing the right thing by your tenants, but also helps maintain and even boost your property value. Everyone wants to rent a well-maintained home.
Each time your tenants move out, we can assess your unit and understand if you need some spots patching up, full rooms re-plastering, or even have the whole house skimmed again to maintain your high-end finish. Re-plastering your rental properties is a sound investment in the future of your units and their earnings potential.
Industrial Plastering
Mountain Reno is Sydney's leading gyprocking and plastering specialist in industrial and commercial settings. When you need to board-out your industrial units or any other large space, we can supply and fit gyprock plasterboard. We prepare the boards off site so that they're ready to be fitted as soon as they land on site, saving time, money, and disruption to your operations.
To fit out your new space, send is the specifications and measurements from your architect or engineer and we'll do the rest. We can work with engineer or architect drawings to gauge the exact amount of gyprock to prepare and bring to site.
We will:
Order
Prepare
Cut
Supply
Fit
The gyprock that you need, and do it fast your can get your factory operating and generating properly quickly.
Time management is key to industrial projects, and we're known for our efficiency. Your gyprock will arrive on site already cut and ready to be fitted to your framing immediately – no fuss, no obstructions to your yard.
What is gyprocking
Gyprock is also known as plaster board, drywall, wall board, gypsum board, sheet board, or gypsum panel. It's used to quickly and efficiently create wall coverings in large spaces where brick or breezeblock is too expensive or not suitable for the project.
Mountain Reno use gyprocking as the industry leading solution to creating partitioned spaces quickly and conveniently. It's a durable and neutral looking product that will let you create different spaces in your factory or workshop so that your team can work to the best of their abilities.
We use gyprock that's water and humidity resistant, meaning your environmental challenges are taken care of. If your commercial property uses hot liquids or steam, such as laundries, commercial kitchens, and chemical processes, gyprock is an ideal product.
For more information, please telephone George on 0405 770 678 or email info@mountainreno.com.au with any questions you may have.
Why plaster your Sydney home
When you want to redecorate your property, you probably want to repaint or wallpaper your walls. You need a sharp, clean and smooth base to get the perfect, show home look. Years of nails and pins to hang family photos and travel souvenirs can lead to bumpy surfaces that will ruin the look of your new paint, and who says you want to hang everything in the exact same space again?
Bringing in Mountain Reno to your Sydney home to replaster your walls gives you the finish you need. We can fill in holes left by nails and screws and fill in cracks once we've checked there aren't any underlying structural problems.
Want to reposition your TV wall bracket? Call us in to fill in the big holes you drilled last time; you'll never know where the old TV was.
If you've had problems in your home with flooding or damp, you'll need new plaster on your walls so that you don't get flaky plaster coming off your walls for years to come. We can:
Remove your old plaster
Preserve any plastering that's still in good condition
Replaster all your other wall space
Seamlessly tie together old and new plaster
We will even help you with decoration after the plastering has been finished and dried, taking all the effort out of your hands and giving you a stunning end result.
Add interest to your office or retail space
After years of your business occupying the same unit, your customers, guests, and clients, will be well used to the way your space looks. With innovations in the renovation industry, it's never been easier to refit your storefront and add some character to your space.
At Mountain Reno, we use Fast Stud products. This allows us to create interesting, curved shapes to make your shop space stand out from the crowd. You can:
Update partitions
Add texture to a wall
Revamp bulkheads
Remodel spaces with curved walls
Giving your clientele something new to talk about as well as your wonderful products.
Investing in the look of your business is vital in today's crowded markets. Make your space beautiful, practical, and Instagrammable by adding touches that your competitor hasn't thought about yet. A curved feature wall with your brand name could encourage selfies and tags.
Once we've added in your new curves, we'll replaster everything and ensure that your current wall covering ties in seamlessly with the new surfaces we create. Once everything is completed from a plastering perspective, you can trust Mountain Reno to repaint, wallpaper, and complete your business renovation project to the high standards that you and your customer expect.